Mayor of Tavistock 1999 - 2000
One of the disadvantages of being the Mayor is that I can seldom take photographs of the events that I am involved in. These links take you to a few exceptions. They will take some time to load.
---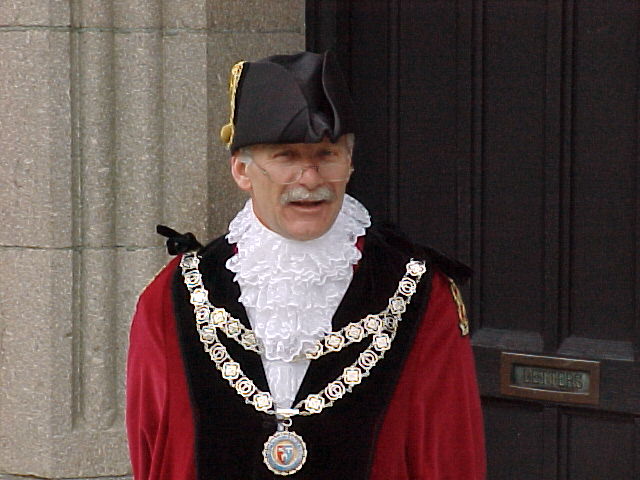 The Mayor of Tavistock in the Ceremonial Robes
---
Photograph copyright &copy 2000 R W Mathew.
Updated and links reorganised 7 June 2000